The Total Lunar Eclipse on the 21st Jan. 2019 : What It Foretells ? Astrologer Anil Aggarwala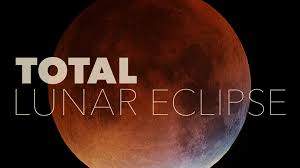 736 Articles and Prediction in just 45 months
On the 21st Jan. 2019 there is a total Lunar Eclipse Eclipse at 10-46 hrs. as per New Delhi Time .
Moon and Mercury connection along with Rahu Venomous motion most malefic in this Fortnight and in the eclipse . Irrerspective it is not visible in Asia still it will influence the Weather, Stock and the Financial Markets and extreme conditions for the same . A Jal Pralay in any form is not ruled out. May be Snow, Rains, Tsunami's in some part of the world
No Lunar Eclipse in Delhi
No Eclipse in Umbra
No Eclipse in Penumbra
Local Timings when Eclipse would be Visible in other parts of the Globe
First Contact with the Penumbra – 08:07:34
First Contact with the Umbra – 09:04:36
Total Phase Begins – 10:11:40
Maximum of Lunar Eclipse – 10:42:18
Total Phase Ends – 11:12:57
Last Contact with the Umbra – 12:20:01
Last Contact with the Penumbra – 13:17:03
Duration of Total Phase – 01 Hour 01 Min 17 Secs
Duration of Partial Phase – 03 Hours 15 Mins 24 Secs
Duration of Penumbral Phase – 05 Hours 09 Mins 28 Secs
Lunar eclipse of January 20th & 21st, 2019
Total Lunar Eclipse would occur on January 20th & 21st, 2019. It would be the first Lunar Eclipse of 2019. As it is total eclipse of magnitude 1.19, the Moon will be completely covered by the Earth's Umbral shadow at maximum eclipse. The portion of the moon inside the Umbral shadow will only be illuminated by sunlight refracted through the Earth's atmosphere and having a reddish hue. The longest duration of totality would be 1 Hour, 1 Min and 17 Secs.
The Lunar Eclipse would be visible from northern and eastern parts of Asia, Europe, Africa, North America, South America, Atlantic, the Indian Ocean, the Pacific and Arctic.
None of the eclipse would be visible from India, Sri Lanka, Nepal, Pakistan, Malaysia, Indonesia, China and most of the countries in Asia and Australia continents.
New York, Seattle, Los Angeles, Washington DC, Chicago, London, Cairo, Ankara, Lisbon, Athens, Paris, Rome, Havana in Cuba, Buenos Aires, Moscow and Brussels are some popular cities where Total Lunar Eclipse would be visible and hence all the activities and effect of the Eclipse here would be felt more then where it is not visible
Have a look at the chart of the Lunar Eclipse below


Note the degree of the Planets Venus, Jupiter, Mars and Saturn identical at 19-20 degrees. Also look at the degrees of Sun, Moon Rahu, Ketu and Mercury very close hence all of them acquire an important dimension . In Navamsha there are 6 planets in Earthy sign under affliction, 2 planets in watery sign
JAL PRALAY IN ANY FORM OF RAINS TSUNAMI EARTHQUAKES
The Day is Monday and the Lord is Moon Placed in its own sign but with Adverse North Node who is in Forward motion since 7th Jan. 2019 just after the Solar Eclipse .North Node is Venomous for 2-3 days twice in an month, but this time it is taking an exceptional mode and in Forward motion from the 7th Jan. to 23rd Jan. 2019 and then from the 28th Jan. to 5th Feb. 2019. Moon in its own watery sign and with adverse Rahu indicates Jal Pralay and since there are 5 planets in the watery sign there may be heavy rains and trouble from Rains and Water in all forms as written in this article
Jupiter and Venus in Scorpio, Mars in Pieces and Exchange with Jupiter and then Moon and Rahu in Cancer and Jupiter connected to Rahu-Moon and Mars by its aspect.
It has been observed that although the Eclispe is not visible in the India, Sri Lanka, Nepal, Pakistan, Malaysia, Indonesia, China and most of the countries in Asia and Australia continents, it can still influence as per my Research and Previous happenings HENCE WE CAN EXPECT RAINS IN INDIA ALSO AND MAKING THE WEATHER EVEN MORE COLD. MOON AND MERCURY CONNECTION UNDER AFFLICTION ALSO INDICATES EARTHQUAKES SPECIALLY WHEN THE SIGN VIRGO EARTHY SIGN UNDER AFFLICTION BY MARS AND SATURN and also in the navamsha
I have already written Articles For Malasyia and Indonesia for Jal Pralay around the Eclipses or afterwards as per the Articles
1. "Nodes Rahu Ketu Mars Saturn On The Steering Wheel Forming Inauspicious Yogas For Global Events In 2019" https://www.astrodocanil.com/2019/01/nodes-rahu-ketu-…l-events-in-2019/
2. "The Fear Of Natural and Un Natural Calamities In Malasyia In First Half Of 2019 Astrologer Anil Aggarwala" https://www.astrodocanil.com/2019/01/the-fear-of-natu…r-anil-aggarwala/ ‎
3."The Fear Of Earthquake &Tsunami Looming Over Most Prone Countries In First Half Of 2019″ https://www.astrodocanil.com/2018/12/the-fear-of-eart…es-in-early-2019/
WEATHER STOCK AND FINANCIAL MARKETS
Moon the Day Lord is Placed in the yama of the sign Gemini the 4th house of the chart and aspected by both Mars and Saturn and hence under affliction
When the sign Gemini is afflicted and is the 2nd House of the India Foundation chart and hence the FINANCIAL CONDITION of the country, 4th house is weather conditions may take unexpected conditions , Hence the effects of the 2nd, 4th and the Lord of the sign Mercury significations will be more visible since Mercury is also in 1/7 axis with Moon and the Nodes. It is said that when Moon and Mercury are connected it is the worst time for the Stock and the Financial Markets and if one invests during this time he would end up having losses. this can Happen more so since Rahu North Node will attain its normal motion on the 22-23rd Jan. 2019 and then again adverse on the 28th Jan. 2019
ESCALATION OF BRAWL BETWEEN THE US AND CHINA ON THE SOUTH CHINA SEA
Read this Article ASTROLOGY HAS PREDICTED LOUD AND CLEAR ON THIS
"North Node Rahu Surrounding The World With Air Of Meloncholy China Sends Military To Intercept US In Disputed Sea Astrologer Anil Aggarwala" Link https://www.astrodocanil.com/2019/01/north-node-rahu-…-in-disputed-sea/
Also Read My Articles on the Stock and the Financial Markets below
ARTICLES
1. "Nodes Rahu Ketu Mars Saturn On The Steering Wheel Forming Inauspicious Yogas For Global Events In 2019″ https://www.astrodocanil.com/2019/01/nodes-rahu-ketu-…l-events-in-2019/
2."North Node Rahu Surrounding The World With Air Of Meloncholy China Sends Military To Intercept US In Disputed Sea Astrologer Anil Aggarwala" https://www.astrodocanil.com/2019/01/north-node-rahu-…-in-disputed-sea/
3."North Node Rahu Venomous For Fate of Gathbandhan Sarkar, US-China Truce For Trade War Astrologer Anil Aggarwala" https://www.astrodocanil.com/2019/01/north-node-rahu-…ce-for-trade-war/
4."North Node Rahu & Disciplinarian Saturn Set Arithmetic On Politics, Truce, Natural and Unnatural Calamities As Predicted" https://www.astrodocanil.com/2019/01/north-node-rahu-…ies-as-predicted/ ‎
5."Rahu North Node Adverse From 7th Jan. To 23rd Jan.,28th Jan. To 5th Feb. 2019 What It Can spell ?" https://www.astrodocanil.com/2019/01/rahu-north-node-…hat-it-can-spell/
6."US-China Trade War : North Node And Karna Lord On 7th Jan.2019 Pose Hinderances" https://www.astrodocanil.com/2019/01/us-china-trade-w…pose-hinderances/
7. "A Glimpse On The Stock and The Financial Markets Of The Globe in 2019: What Stars Foretell ?" https://www.astrodocanil.com/2018/12/a-glimpse-on-the…t-stars-foretell/ ‎
I HAVE BEEN WRITING FROM THE 14TH DEC. 2018 ON THE STOCK AND THE FINANCIAL MARKETS, TRADE WAR BETWEEN THE US AND CHINA . IT CAN TAKE AN UGLY SHAPE WHENTHE NORTH NODE RAHU IS ADVERSE IN A STRETCH FOR 17 DAYS FROM 7TH JAN. 2019 TO 23RD AND THEN FROM 28TH JAN. TO 5TH FEB. 2019
Saturn on the verge of completion of its 90 year cycle around March-June 2019 and can be most venomous as the Oct. 1929 Deep Recession
The Foundation charts of the US and China have been discussed in so may Articles and show none of them will be in a happy position since the dasha of Planets for both in the Trik Bhava , , but in case of China there is also vipreet rajyoga for Jupiter in the 12th house as the 12th
Lord but Transit Of Jupiter will be bad since it will be fallen hence little respite China may get out of this Trade War. US in any case has to beat a hasty retreat it so seems , both may suffer .
Saturn in the fiery sign and Mars in the Fiery navamsha Trade War Escalation Industrial Prodiction reduces
Rahu North Node Adverse from the 28rd Jan. to 5th Jan. 2019 will be instrumental for all the avove with Magnitude it so seems
Rahu Turning Direct on the 23rd to 28th Jan. 2019 will again chnage the situation in the Global events and Change the Scenario in the Stock and the Financial Markets specially when Moon and Mercury are also connected in this Fortnight and in the Lunar Eclipse
POLITICAL TUG OF WAR BETWEEN THE POLITICAL PARTIES
Sun and Saturn were conjunct till 15th jan. 2019and now in this fortnight they are 2/12 axis and not good for the Gathbhandan Parties which is also joining hands to fight the Lok Sabha Election of the 2019
Written on 11th Jan. 2019 06-00 Hrs. New Delhi
Jyotish Acharaya anil aggarwala

Award Winner in Research in Astrology in Bhartiya Vidhya Bhawan New Delhi
Email: astrodoc.vedicastrology@gmail.com
Facebook https://www.facebook.com/astrodocanil/
Writer of Articles on Star Teller, Modern Astrology, The Planets & Forecast, Times of Astrology, Research Magzine of
All India Association of Astrologers, Journal of Astrology, Saptrishi Astrology, The Astrologic Magzine of Joni Patry of US
For My True Predictions, Expert Advice, Viewer Comments, Teaching and Consultation go on the Home Page and Click the Relevant Option
Financial Astrology Specialised Teaching Please contact me on +918527884764
What App Number +918527884764 Skypee ID aggarwalaanil
My Interview On the YouTube https://youtu.be/T5p-GkWZLjw
My Interview in Singapore On YouTube https://youtu.be/xrnXlAbx08k
My Interview https://www.youtube.com/watch?v=xrnXlAbx08k&t=1439s
My Interview by a University of Repute from US https://youtu.be/l6GdrMx4uSo in Nov. 2018
My Interview by the Express Star Teller Magzine published in Sept. 2017 edition on the page 44 link on my webpage https://www.astrodocanil.com/2017/08/natal-chart-reflects-past-karmasdeeds-of-the-present-life-can-be-effectively-depictedonly-through-prashna/
My Article In THE EXPRESS STAR TELLER Garbshishta Planets Play Prominent Role in Life Page 32 March 2018 edition
My Articles In the Astrology Magzine ASTROLOGIC MAGZINE of US My Article "Ammunition Dump Mars, Roman God Saturn and Nodes What They Have Up Their Sleeves in 2018-2019 ?" in the Leading Astrology Magzine of US Astrologicmagzine link http://www.astrologicmagazine.com/ammunition-dump-mars-rom…/
Disclaimer Clause applicable as mentioned in the Home Page and the Writter does not take the responsibility if any one investa according to the Above Predictions , in that case he would be doing it at his own risk and fancies
#Astrology #LunarEclipse #Stockmarkets #weather