Jupiter- Saturn Conjunction Takes Place Every 20 Years And In Fiery Sign Venomous For Bitcoin Astrologer Anil Aggarwala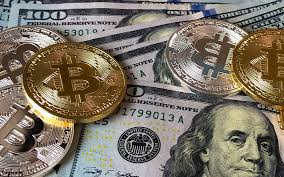 915 Articles and Predictions in just 48 months from April 2015
Jupiter- Saturn Conjunction Takes Place Every 20 Years And In Fiery Sign Venomous For Bitcoin and Financial Markets Astrologer Anil Aggarwala
Media News "'If you're not a billionaire' in 10 years 'it's your own fault,' says 20-year-old bitcoin tycoon " https://www.marketwatch.com/story/if-youre-not-a-billionaire-in-10-years-its-your-own-fault-says-20-year-old-bitcoin-tycoon-2019-05-14?mod=mw_theo_homepage


Bitcoin has mounted an uncanny resurgence from the depths of a virtual winter for the cryptocurrency market, with bullish, long-term investors extolling the virtues of digital assets as the opportunity of a lifetime and touting the benefits of sticking it out through the volatile price swings.
One such bitcoin proponent, Erik Finman, harbors an unusually upbeat prediction for the enterprising few, willing to take a chance on bitcoin and blockchain.
Saturn and Jupiter Meet every 20 years and they have already met this year between the 29th March and 23rd April 2019 and again they will meet on the 5th Nov. 2019 to 25th Jan 2020 and goes without saying what will be the fate of BItcoin After 11th August and 18th Sept. 2019 the Fate will be uncertain as before. This is what I feel, Please take this Prediction as a Research and any losses incured by any investor will be at his own risk and fancies .
ASTROLOGY IS AMAZING
Jyotish Acharaya anil aggarwala
Date 15th May 2019 08.20 hrs
BSc Engg. (Prod Engg)
DipLoma Marketing Management
Written on 8th May 2019 at 17-00 hrs
My youtube channel https://www.youtube.com/channel/UC9C4AIEjsr_d4W2UjB-s1Qw?view_as=subscriber
My Predictions on the Pulwama attack and IAF pouncing on Terror Camps of Jaish Prove on Dot for even the dat and time


Award Winner in Research in Astrology in Bhartiya Vidhya Bhawan New Delhi
Email: astrodoc.vedicastrology@gmail.com
Facebook https://www.facebook.com/astrodocanil/
Writer of Articles on Star Teller, Modern Astrology, The Planets & Forecast, Times of Astrology, Research Magzine of
All India Association of Astrologers, Journal of Astrology, Saptrishi Astrology, The Astrologic Magzine of Joni Patry of US
For My True Predictions, Expert Advice, Viewer Comments, Teaching and Consultation go on the Home Page and Click the Relevant Option
Financial Astrology Specialised Teaching Please contact me on +918527884764
What App Number +918527884764 Skypee ID aggarwalaanil
My Interview On the YouTube https://youtu.be/T5p-GkWZLjw
My Interview in Singapore On YouTube https://youtu.be/xrnXlAbx08k
My Interview https://www.youtube.com/watch?v=xrnXlAbx08k&t=1439s
My Interview by a University of Repute from US https://youtu.be/l6GdrMx4uSo in Nov. 2018
My Interview by the Express Star Teller Magzine published in Sept. 2017 edition on the page 34 link on my webpage
"Natal Chart Reflects Past Karmas,Deeds Of The Present Life Can Be Effectively Depicted,Only Through Prashna" My Interview With'EXPRESS STAR TELLER'
Link EXPRESS STAR TELLER https://www.starteller.com/article7.html
My Article In THE EXPRESS STAR TELLER Garbshishta Planets Play Prominent Role in Life Page 32 March 2018 edition
My Articles In the Astrology Magzine ASTROLOGIC MAGZINE of US My Article "Ammunition Dump Mars, Roman God Saturn and Nodes What They Have Up Their Sleeves in 2018-2019 ?" in the Leading Astrology Magzine of US Astrologicmagzine link http://www.astrologicmagazine.com/ammunition-dump-mars-rom…/
Disclaimer Clause applicable as mentioned in the Home Page and the Writter does not take the responsibility if any one investa according to the Above Predictions , in that case he would be doing it at his own risk and fancies