Mars Debilitation Point 28 Degrees Over Natal Saturn On Driving Wheel As Govt. Takes Strict Action Over Jammu & Kashmir As Predicted Astrologer Anil Aggarwala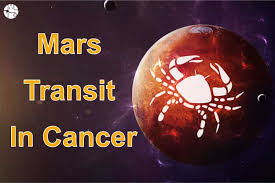 1001 Articles and Predictions in just 52 months from April 2015
Mars at 28 degrees at Debilitation point over the natal Saturn Lagna Lord at 28 degrees in the 7th house of Wars in the Chart of Jammu & Kashmir .Govt. Takes strict action as predicted
Read My Article "Enigmatic Paksha Kundali of 1st August 2019 And Terrorism Looming Over J& K Astrologer Anil Aggarwala" https://www.astrodocanil.com/2019/08/enigmatic-paksha…r-anil-aggarwala/
Let me first Reproduce the important text here for Ready Reference below
Read this First Paragraph "Transit Debilitated Mars at 28 Degrees in Transit over the Natal Lagna Lord Saturn in Cancer at 28 Degrees after 5th-6th August Most Prone to Terrorism and a strict action by the Govt. it so seems."
Read this Para also "MOST IMPORTANT PARAMETER
9.Navamsha Comparasion, It speaks crystal clear when we compare the Navamsha at the time of Attack and today when I am writting the Article and Explosive situations cannot be ruled out
Hence from the above we can say that the Planetary positions are not conducive to give good results in the immediate future from the 6th July to 19th July and then from the 25th July to 2nd August 2019 as far as the Present Scenario is concerned and more so when Rahu is also Adverse in the month of August 2019 when Mars In Transit Touches the Natal Mars at 21 degrees and the Natal Saturn at 28 degrees on the 27th July and 6th August 2019 respectively.Rahu will be adverse from the 6th to 14th August and then from the 22nd to 28th August 2019. These time frames mentioned are most Venomous as per the Articles mentioned and not only for India but also for the Globe in General and the Other Countries Mentioned in my Article for Eclipses in July 2019. US and China Seems to enter in a Ugly Brawl it so seems and the Effects we all know would be on the Economy for which I have written n Number of Articles for this Time frame
THE GOVT. SHOULD MAKE FULL ARRANGEMENTS FOR ANY TERRORISM IN THE JAMMU& KASHMIR IN PARTICULAR TILL MARS IS IN DEBILITATION TILL 8TH AUGUST 2019
It is very clear from the above Predictions that Terrorism is possible when Mars ill reach the Debilitation point at 28 degrees on the 5th 6th August 2019 when it will be over the Natal Lagna Lord Saturn in the 7th house . Govt. Strict Action is needed and it is possible that Govt. may take a strict action."
Let me also Reproduce the New Moon Kundali of the 1st August 2019 here for Ready reference
"Enigmatic Paksha Kundali Of New Moon Chart 1st August 2019 What It Foretells? Astrologer Anil Aggarwala" https://www.astrodocanil.com/2019/07/enigmatic-paksha…r-anil-aggarwala/
The Lunation is taking place on the 1st August 2019 at 08-42 hrs. IST and the Chart is below

The Sun the Lagna Lord of the Lunation chart is in the sign Cancer the 7th house of the Natal chart of Jammu& Kashmir and Govt. as Predicted strict Action Proves on Dot
Read this
JAMMU& KASHMIR
The Ascendant for Jammu& Kashmir is also capricorn and the Lunation is taking Place in the 7th house of Wars over the Natal Saturn and Mars for Jammu & Kashmir and Over the Natal Mars For China. Hence Fear of Terrorism in J& K around the 5th-6th August when Mars reaches the Debilitation point over the natal Saturn in the 7th house of wars in the natal chart of Jammu & Kashmir. Govt. may take Strict action
Now Read this Media News
"Kashmir turmoil LIVE " https://www.msn.com/en-in/news/newsindia/kashmir-turmoil-live/ar-AAFlhPV?ocid=spartanntp

6:40 am: Meanwhile, security was tightened in the Jammu region in the view of imposition of section 144 from 6 am, today.
6: 20 am: The meeting that is set to begin by 9:30 am at 7 Lok Kalyan Marg, will take place amid house arrest of mainstream political leaders of Jammu and Kashmir–PDP chief Mehbooba Mufti, NC vice-president Omar Abdullah and Peoples Conference leader Sajjad Lone.
6: 00 am: The Union Cabinet is scheduled to meet on Monday morning at PM Modi's residence in New Delhi.
5: 35 am: On Monday, Prime Minister Narendra Modi is scheduled to chair a meeting of the Union Cabinet. However, it is not known whether the meeting will discuss the ongoing uncertainty of Jammu and Kashmir.
5:15 am: Amid uncertainty in the Valley, Bollywood actor Anupam Kher on Monday said, "Kashmir solution has begun." His comments were shared on Twitter.
4:55 am: Meanwhile, the tourist industry in the Valley was hit hard soon after media reports said more than 6,000 tourists left Kashmir.
4: 40 am: In Doda district too authorities imposed restrictions and have shut down educational institutions.
4:25 am: Curfew was imposed in Kishtwar and Rajouri districts and Banihal area of Ramban district.
4:15 am: Reports also said that the University of Jammu will remain shut on Monday and all the examinations, which were scheduled to take place on Monday, will be postponed.
3:30 am: Mobile internet services were also suspended in Jammu region, confirmed Sushma Chauhan, Deputy Commissioner.
3:26 am: While mobile internet services were snapped in the Valley, media reports added that satellite phones were being provided to police officials and district magistrates to remain connected.
3:07 am: According to media reports, schools and colleges in Jammu, Kishtwar, Resai, Doda and Udhampur districts were also ordered to remain shut on Monday.
2:55 am: The order further stated that there was an absolute bar on holding any kind of public meeting or rally in the state.
2:50 am: According to an official order, "there shall be no movement of public and all educational institutions in Srinagar district. Schools in the district will also remain closed. The official order came after the government imposed Section 144 in Srinagar with effect from midnight.
2:20 am: Meanwhile rumours about the health condition of Jammu and Kashmir Liberation Front chief Yasin Malik have been dismissed.
Also Read this "Srinagar hears midnight knock: Omar Abdullah, Mehbooba Mufti under arrest, Internet snapped " https://www.msn.com/en-in/news/newsindia/srinagar-hears-midnight-knock-omar-abdullah-mehbooba-mufti-under-arrest-internet-snapped/ar-AAFkuJd?ocid=spartandhp
ASTROLOGY IS AMAZING
Date 5th August 2019 09-00 hrs
Jyotish Acharaya anil aggarwala
BSc.Production Engg. PEC Ch.
youtube link of the workshop on the 19th May 2019

My youtube channel https://www.youtube.com/channel/UC9C4AIEjsr_d4W2UjB-s1Qw?view_as=subscriber
My Predictions on the Pulwama attack and IAF pouncing on Terror Camps of Jaish Prove on Dot for even the dat and time


Award Winner in Research in Astrology in Bhartiya Vidhya Bhawan New Delhi
Email: astrodoc.vedicastrology@gmail.com
Facebook https://www.facebook.com/astrodocanil/
Writer of Articles on Star Teller, Modern Astrology, The Planets & Forecast, Times of Astrology, Research Magzine of
All India Association of Astrologers, Journal of Astrology, Saptrishi Astrology, The Astrologic Magzine of Joni Patry of US
For My True Predictions, Expert Advice, Viewer Comments, Teaching and Consultation go on the Home Page and Click the Relevant Option
Financial Astrology Specialised Teaching Please contact me on +918527884764
What App Number +918527884764 Skypee ID aggarwalaanil
My Interview On the YouTube https://youtu.be/T5p-GkWZLjw
My Interview in Singapore On YouTube https://youtu.be/xrnXlAbx08k
My Interview https://www.youtube.com/watch?v=xrnXlAbx08k&t=1439s
My Interview by a University of Repute from US https://youtu.be/l6GdrMx4uSo in Nov. 2018
My Interview by the Express Star Teller Magzine published in Sept. 2017 edition on the page 34 link on my webpage
"Natal Chart Reflects Past Karmas,Deeds Of The Present Life Can Be Effectively Depicted,Only Through Prashna" My Interview With'EXPRESS STAR TELLER'
Link EXPRESS STAR TELLER https://www.starteller.com/article7.html
My Article In THE EXPRESS STAR TELLER Garbshishta Planets Play Prominent Role in Life Page 32 March 2018 edition
My Articles In the Astrology Magzine ASTROLOGIC MAGZINE of US My Article "Ammunition Dump Mars, Roman God Saturn and Nodes What They Have Up Their Sleeves in 2018-2019 ?" in the Leading Astrology Magzine of US Astrologicmagzine link http://www.astrologicmagazine.com/ammunition-dump-mars-rom…/
Disclaimer Clause applicable as mentioned in the Home Page and the Writter does not take the responsibility if any one investa according to the Above Predictions , in that case he would be doing it at his own risk and fancies